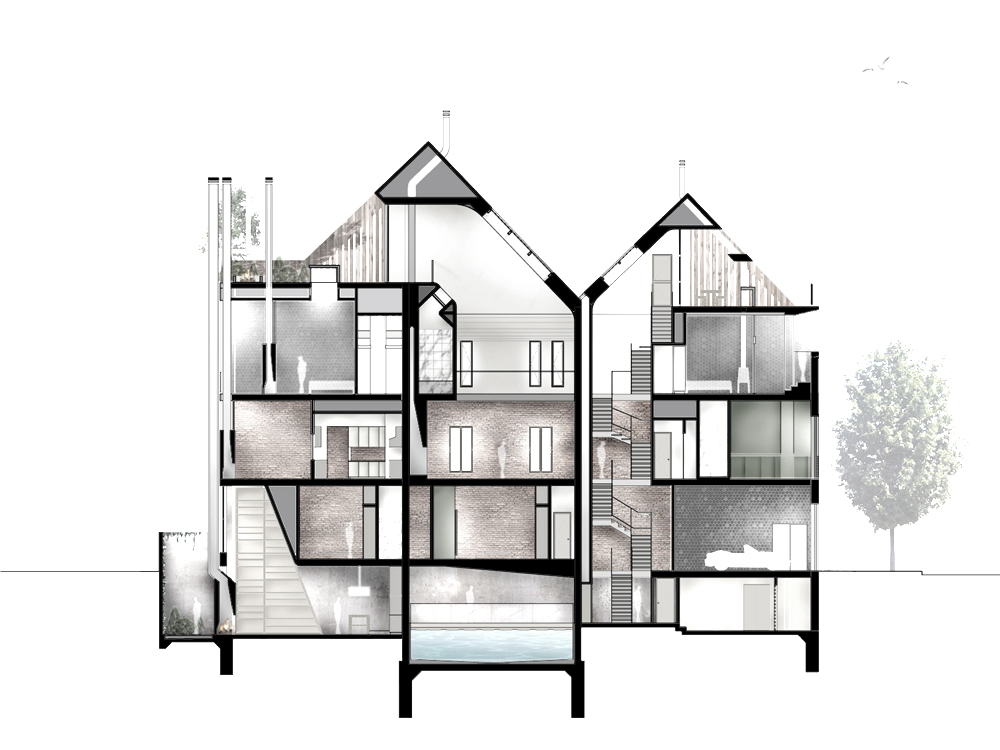 West Village Carriage House
New York, NY
2013
8,000 SF
This landmarked carriage house, located in the historic West Village of Manhattan, has been transformed from a two-storey 2,000 square foot utility building into a five storey 8,000 square foot single-family home.

To expand the house while maintaining its historic character, SAS collaborated closely with structural engineers to reinforce the existing masonry structure while also providing a strengthened foundation for the addition of several new floors. The sprawling residence features an underground pool, custom elevator, en suite bedrooms with private outdoor spaces, and a roof terrace designed for outdoor cooking, dining, and soaking in a custom hot tub.