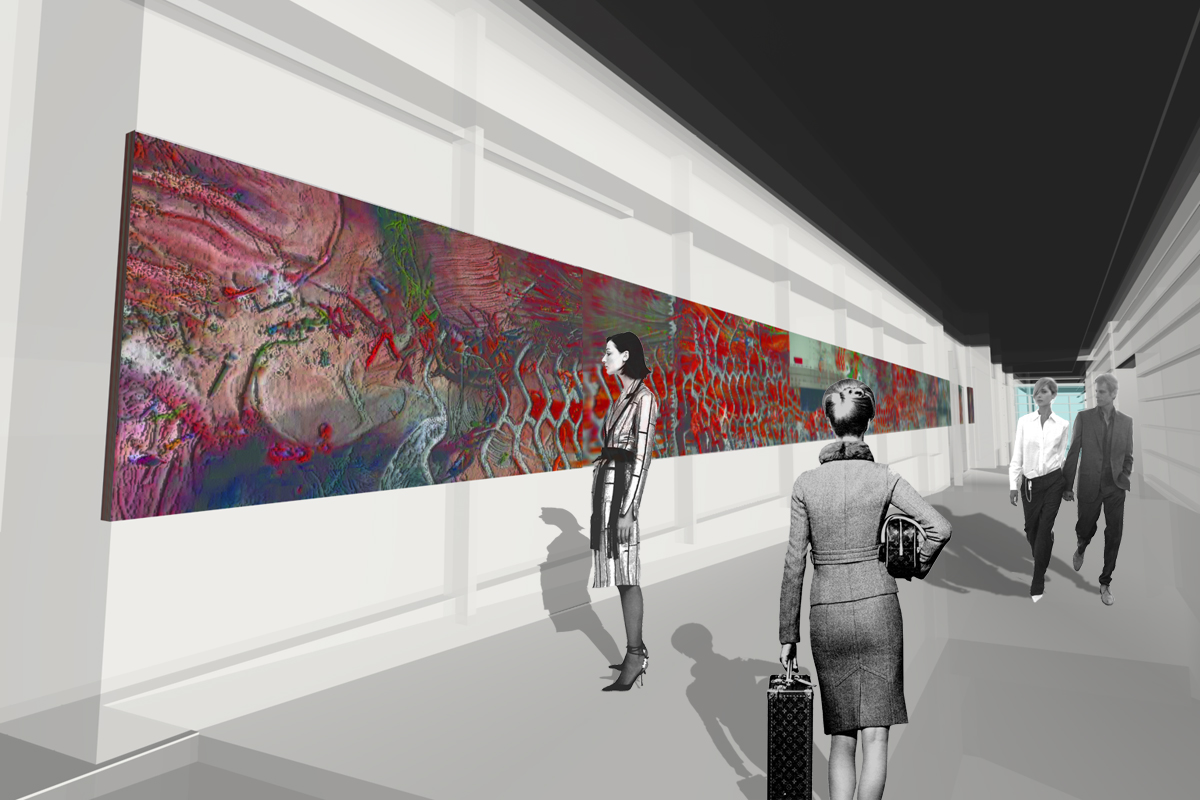 Akron University
Permanent Art Installation
Akron, OH
2003
10,000 SF
Artist Fabian Marcaccio was commissioned to install a permanent piece of his work in a new building at Akron University in Akron, Ohio. The work, a 300 linear foot "paintant", included both hand and computer fabricated components.

SAS was retained to develop and assist in the technical and installation logistics of this ambitious piece. Coordination between local architects in Ohio, university officials, and fabricators in New York was required, allowing the large piece to be seamlessly integrated into the new university building.